Kayo ba ay isang blogger, content strategist, o conversion optimizer na nais gumawa ng mas nakakatawag-pansing lead magnet?
Gamitin ang checklist na ito para magarantiyang meron kayo ng lahat ng elementong kakailanganin sa matagumpay na lead magnet.
Ang importansiya ng lead magnet checklist
Ang mga lead magnet ay ilan sa mga pinaka-epektibong paraan para makapag-generate ng qualified leads at pagbutihin ang mga conversion ayon sa HubSpot, at sumasang-ayon kami. Hindi na sapat na gumawa ng isang magandang blog post at humingi ng mga email address ng tao.
Ang challenge ay gumawa ng mga magnet na talagang gagana. Dahil komplikado ang buong proseso, sisimplehan namin ito para sa inyo sa abot ng aming makakaya.
Ang lead magnet checklist namin ay makatutulong sa inyong masagot ang lahat ng aspekto ng paggawa ng isang lead magnet na magagawang paying customer ang mga prospective na client at maitatawid sila sa kanilang buyer journey.
Sino ang magbebenepisyo mula sa isang lead magnet checklist?
Lahat ng may balak gumawa ng isang epektibong lead magnet. Ito ang checklist na makatutulong magberipika na nasa lugar ang lahat ng kakailanganing elements.
Bloggers: para mapalago ang kanilang mga email address list.
Content Strategists: para mapahusay ang conversions gamit ang magandang pagkakagawang lead magnet.
Mga may-ari ng business: para makaakit pa ng prospective customers at makagawa ng popular na lead magnet na gumagana.
Hiring managers: para magdagdagan ang bilang ng quality applicants.
Mga B2B business: para maka-generate ng B2B buyers sa pamamagitan ng content marketing strategies, halimbawa.
Diskubrehin ang lead magnet checklist
Ascertain that your lead magnet is relevant to the right audience by asking yourself, "Who will this be useful for?".
Why is choosing your target audience important?
If your lead magnet is not relevant to the target audience, they will be less likely to be interested enough to subscribe and engage with it.
How to choose your target audience?
Several things can be done to help make your lead magnet more relevant to the right audience:
Do some research on who your target audience is and what they are interested in.
Look at your competitor's lead magnets and see what they are offering. You can also use social media or Google to search for them and find out who they are relevant to.
If you have any existing customers, ask them if your current lead magnets would be useful for them. This will give you some insight into who else might want to read the same type of content.
social media
surveys
Google search
What is the main benefit potential customers will get from subscribing to and engaging with your lead magnet?
Why is determining your value proposition important?
Your lead magnet will not be effective if it offers something invaluable to your target audience. Therefore, your value proposition needs to stand out and speak directly to them.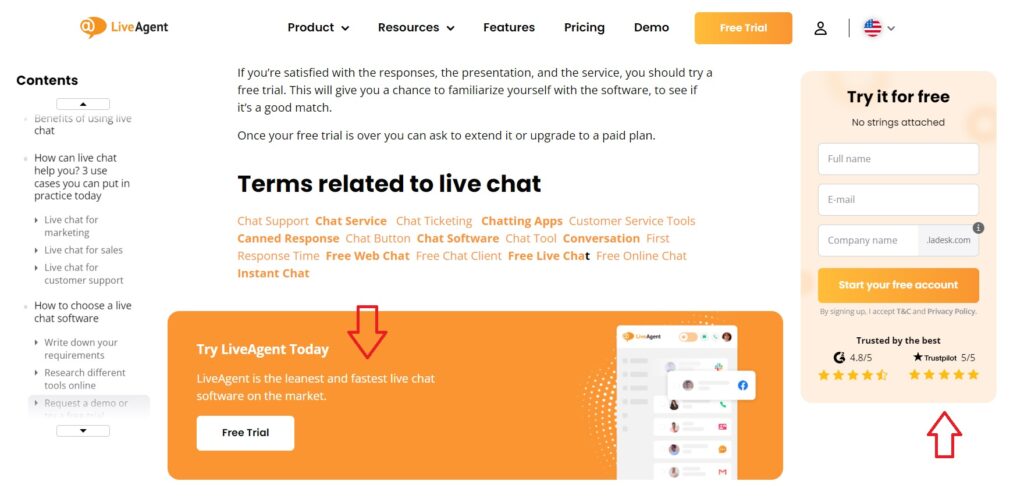 How can you determine the value proposition?
Think about what makes your product or service different from those of your competitors.
What are the most significant pain points that your target audience is experiencing?
What are they struggling with that you can help them solve?
competitor research
customer research
interviews
It's time to start thinking about what tools and resources you will need to create a lead magnet.
They might include software, graphics, fonts, or even editable templates if you're using a specific format like an ebook.
If you don't have the necessary tools and resources you need to create your lead magnet, it will be difficult (or impossible) to do so. Not having the proper tools can also slow down the creation process, which means your lead magnet might not be ready in time for launch.
If you're not sure what tools and resources you need, do some research online or ask other professionals in your field.
Look for templates or software that will help make the creation process more straightforward.
Consider outsourcing some of the work if you don't have the time or resources to do everything yourself.
Google search
competitor research
interviews
A lead magnet outline can be helpful if you are creating something more complex, like an online course or guide (the outline will help keep the project on track).
Why is a lead magnet outline important?
An outline forces you to think through your content and work out any kinks before moving forward. It's also a great way to determine how long your lead magnet will be.
How to prepare a lead magnet outline?
Start by writing down the main points you want to cover in your lead magnet.
Then create a rough timeline for when each point should be covered.
If needed, break down each point into more detail to create separate sections within your lead magnet.
Word
presentation software (e.g. PowerPoint)
mind mapping tool
research/interviews
Once you have determined what your lead magnet will be and who it is relevant to, it's time to get started on the actual creation process.
The content needs to be actionable, valuable, and useful to your target audience.
Why is creating irresistible content important?
You need a lead magnet that will actually benefit your leads if you want them to become your future clients.
How to create irresistible content?
Don't be afraid of thinking outside the box. Your lead magnet can take many different forms, but it always needs to have value and help your leads solve their problems. It might even turn into something bigger if you get enough interest from subscribers.
Break up the content with images, audio files, infographics, and videos to make it engaging.
Which tools should you use to create irresistible content?
content creation tools like Canva, Adobe Photoshop, or Adobe Illustrator
Google Docs
Once you have all of the components in place, it's time to create a landing page for your lead magnet. This is where potential subscribers will go to learn more about what your lead magnet is and how they can get their hands on it.
Why is creating a landing page for lead magnets important?
A landing page is a vital part of the lead generation process. It's the first thing potential subscribers see, so it needs to be eye-catching and persuasive.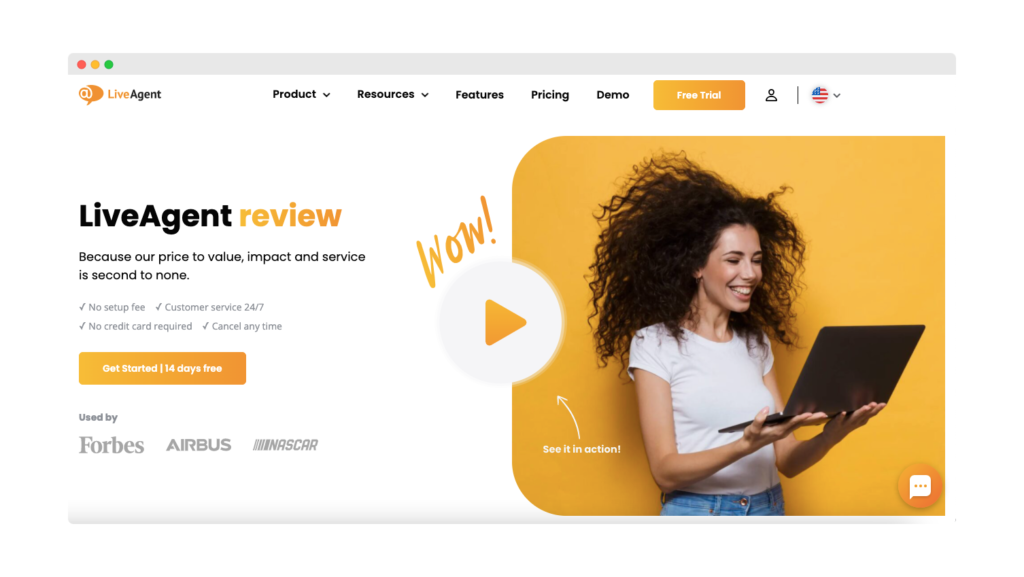 How to create a landing page lead magnet?
Think about what design and layout would work best for your lead magnet.
Include clear and concise information to help convince subscribers to take the next step.
Which tools should you use to create a landing page?
Landingi.com or any other landing page builder
landing page templates
Now that you have the content, you have to decide how it will be distributed.
Why is formatting important?
This will ensure that everything looks polished and professional when it is sent out to subscribers.
How to format email delivery or publication?
If you are creating a PDF, make sure the layout and design are professional and easy to navigate.
If you are sending out an email, consider using a template or designing something visually appealing that catches people's attention.
MailChimp
Adobe InDesign
Adobe Photoshop
Once your lead magnet is published, you should control its performance. Measure results and compare different lead magnet variations. Test, learn, and improve.
Why is testing and measuring results important?
You should test and measure the results of your lead magnet to see which variation performs best. This will help you improve the effectiveness of your lead magnets in the future.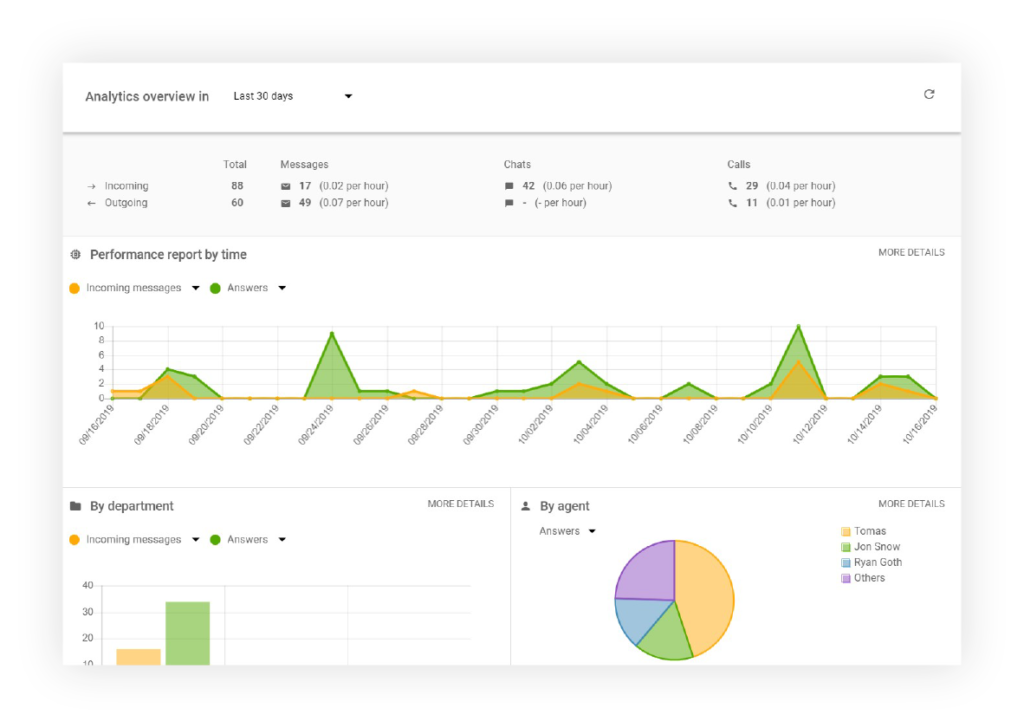 How to test and measure lead magnet results?
Test different variations of your lead magnet.
Track the prospects that you acquire from your lead magnets over a period of time. This will enable you to see which variation is best for your business and what people are looking for in a freebie.
Continue with this checklist to find out how to measure the success of your lead magnet.
Google Analytics
email surveys
Hotjar to watch how people interact with your lead magnet
When you have a lead magnet that works well, it's time to promote it. Share it on social media, in your email signature, and use digital marketing.
If people don't know about your lead magnet, they won't subscribe to your newsletter, etc. To maximize its effectiveness, you must promote it.
Share it on social media.
Add it to your website or blog.
Send an email blast promoting the lead magnet.
Kontentino to help you schedule social media posts.
MailChimp to create and send an email campaign promoting the lead magnet.
AWeber to add a signup form for your lead magnet on your website or blog.
Ang checklist ng lead magnet creation
Your lead magnet should promise to deliver on something your audience wants or needs.
Why is a lead magnet title important?
Come up with lead magnet titles that are intriguing and make your audience want to learn more.
How to come up with a lead magnet title?
Think about what problems your prospects are facing right now. Think about how you can help address them, and make sure this solution is something that will keep them engaged with you for the long term.
There are a number of different tools that you can use to help you come up with great lead magnet titles. Some popular ones include:
BuzzSumo
Google AdWords Keyword Planner
Answer the Public
There is no one "sweet spot" when it comes to lead magnet length, but it all rather depends on the type of lead magnet you will make.
Why does the length of a lead magnet matter?
Your lead magnet should be long enough to provide value, but not so long that it becomes overwhelming.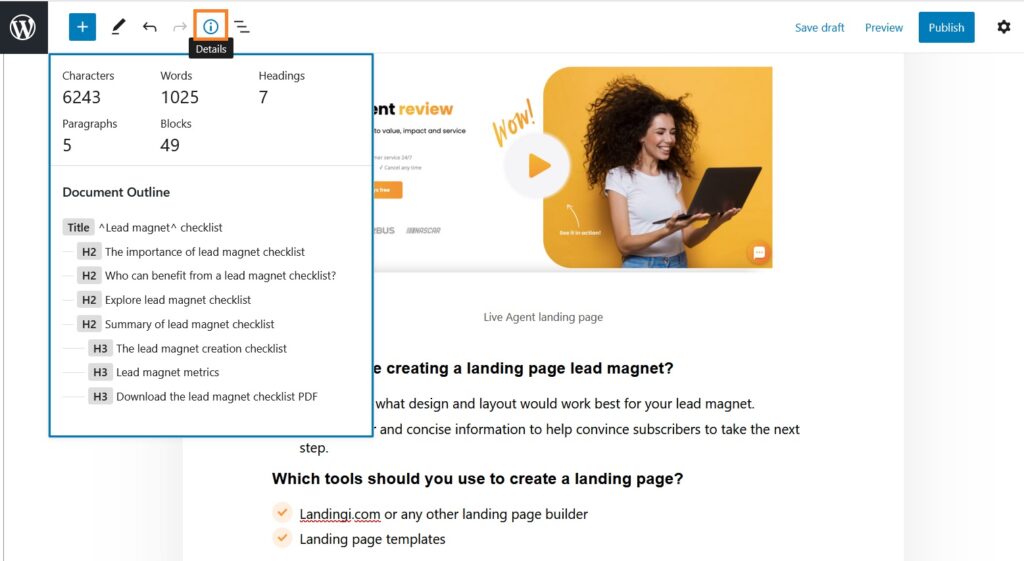 How to come up with the target word count?
Ideally, you should aim for a lead magnet a few pages long. Anything shorter than that, and you may not be providing enough value. Anything longer than that, and you risk losing readers' attention before they have a chance to sign up.
There is a word count function in every word processor, which is simple to use.
This is a crucial step in formatting texts to make them easy to comprehend.
Why is making breaks in a lead magnet important?
Breaking down your lead magnet into smaller chunks makes it easier to understand and take in for readers.
How to insert the breaks in a lead magnet?
If your lead magnet is a list of steps in a process, for example, then including an image for each stage will help the reader visualize how it works and remember each one more easily.
Some popular methods of breaking up lead magnet content include:
lists
headings and subheadings
bolded text
italics
images
This is especially important if you're writing a long-form piece of content for one specific keyword.
Why is including keywords important?
To help your lead magnet rank higher in search engines.
How to include keywords?
Include target keywords in the title and throughout the document. Primary keywords should be included in the first paragraph of your lead magnet.
You can use many different tools to find relevant keywords, such as Google's Adwords Keyword Tool.
Internal linking is the practice of including links within your lead magnet content that point to other pages on your website.
Why is adding internal links important?
Providing readers with additional content is a great way to increase engagement and retention, plus help drive traffic to your other content.
How to add internal links?
Every chapter of your lead magnet document should include at least one internal link.
Some popular methods of internal linking include:
anchor text with hyperlink
footnotes
The format of your lead magnet should be chosen based on how you want it to look and feel.
Why is the format important?
Formatting your lead magnet is just as important as the content itself because it should capture at first glance. Only the formatting can secure that.
How to set up the format?
Your lead magnet document can take on many different formats including video, audio, PDF format, eBooks, or webinars/videos with slides (slideshare).
It doesn't matter what format you use as long as you provide value to your audience. You just need to avoid confusing the reader by offering too many different formats.
Tools that can help with formatting include:
Include images or video content to explain concepts further if necessary.
Why is adding images and videos important?
Including images or videos is a great way to supplement your lead magnet content and keep readers engaged.
How to add images and videos?
Your sources should be high-quality, relevant, and complementary to your topic.
You can also use videos as short descriptions that encourage people to download lead magnets or as an introduction to further content.
graphic designer tools
stock images
YouTube
Vimeo
The tone, voice, and overall style will vary depending on the topic you're covering in your lead magnet.
Why is the voice and tone important?
The tone and voice of your writing enhance the content itself. Also, it addresses the target audiences better because they can relate to it.
How to adjust voice and tone?
Be aware of two levels of adjustment. Firstly, in general, always make your lead magnet helpful, informative, and positive. On a more specific level, adjust the tone to your target audience. For example you can use more informal language on a popular topic but remain professional when the target audience are known to adhere to business jargon.
Hemingway App
Tone Checker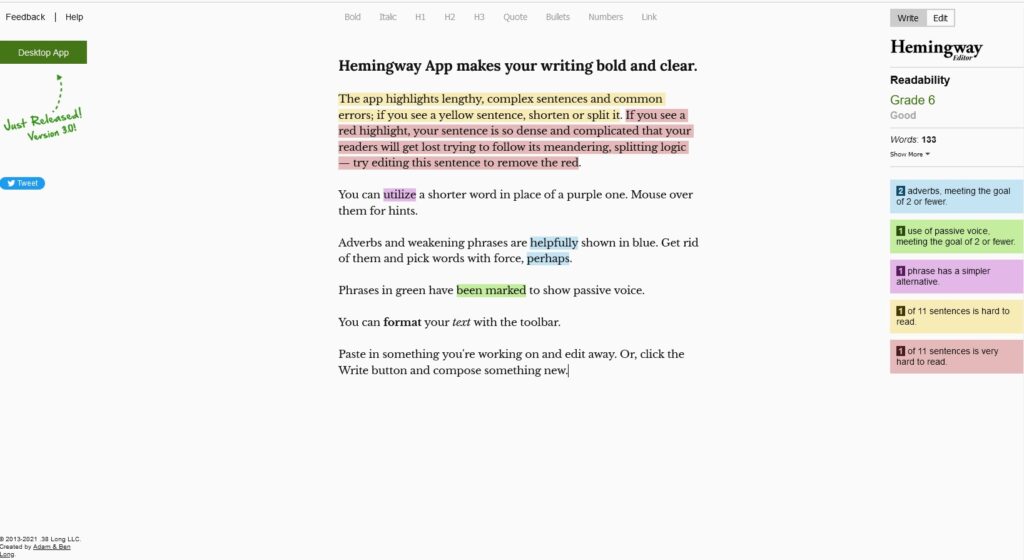 Opt for a simple, easy-to-read layout that is visually appealing.
Why is organizing your layout important?
When creating a lead magnet, it's essential to consider how the content will be organized and laid out. This will help readers absorb the information more easily.
How to organize the layout?
Make a plan, prepare different layouts to see which one looks best. Don't forget about the visual hierarchy.
bulleted lists
headings and subheadings
images and videos
Leads should have no trouble finding more information about you or asking you any additional questions.
Why is adding a chat button important?
It's a great way to provide more immediate customer support, and it can also help you collect leads. Chatbots are becoming increasingly popular, so adding one to your site could give you an edge over the competition, although nothing surpasses live support on chat.
How to add a chat button into a lead magnet?
You can add a chat widget to your lead magnet's landing page. With LiveAgent, you can add live chat in a few simple steps:
Choose a chat button.
Customize the chat window.
Integrate it to the website (in less than a minute).
And that's all, it's ready to help your customers!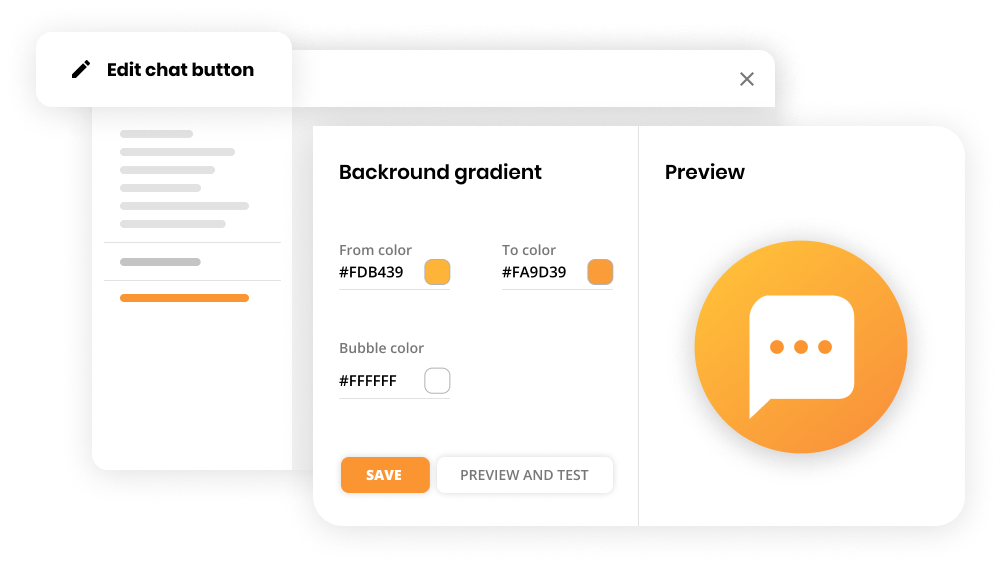 Include a strong call-to-action (CTA) that tells your audience what you want them to do next and help shorten their conversion path.
Why is a CTA important?
A good call-to-action is a must if you want to keep all your lead magnet readers interested and ready to act.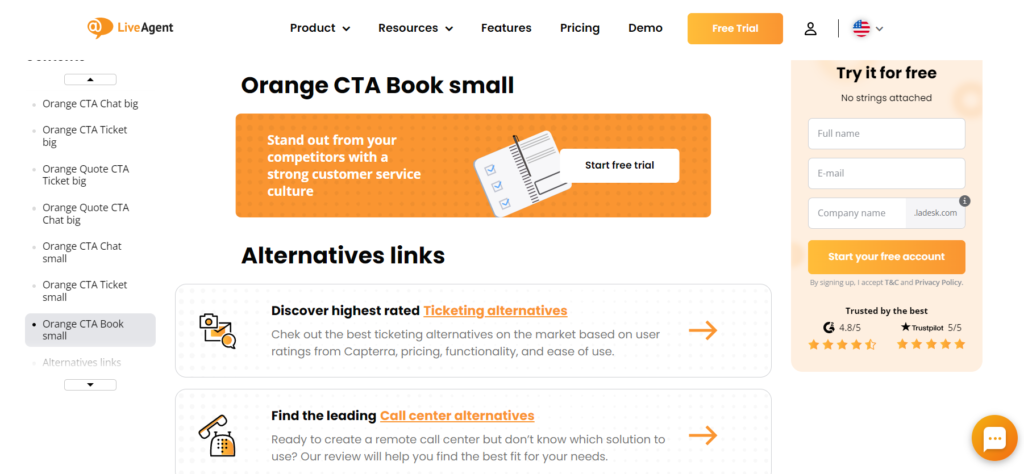 How to state the CTA?
This could be something as simple as "download now" or "read more," but you need to make sure it's clear that your lead magnet is ready for download.
provide a desirable offer
make them feel like they can't miss out by not signing up
create a sense of urgency with time limits or limited availability
AIDA model
copywriting formulas
In 2022, you definitely should pay attention to mobiles.
Why is adjusting a lead magnet for mobile users important?
Mobile devices already make up a significant portion of web traffic, so you definitely don't want to lose readers just because the file doesn't work on specific devices.
How to adjust a lead magnet for mobile users?
You must optimize your lead magnet landing page and format the text to be readable on smaller screens as well.
There are certain tools that can help you optimize a lead magnet for mobile devices, such as Google Search Console or Mobile-Friendly Test.
Read over your lead magnet multiple times to ensure that it contains no spelling or grammatical errors.
Why is proofreading so important?
It is of paramount importance that your copy contains no errors if you wish to establish yourself as an expert.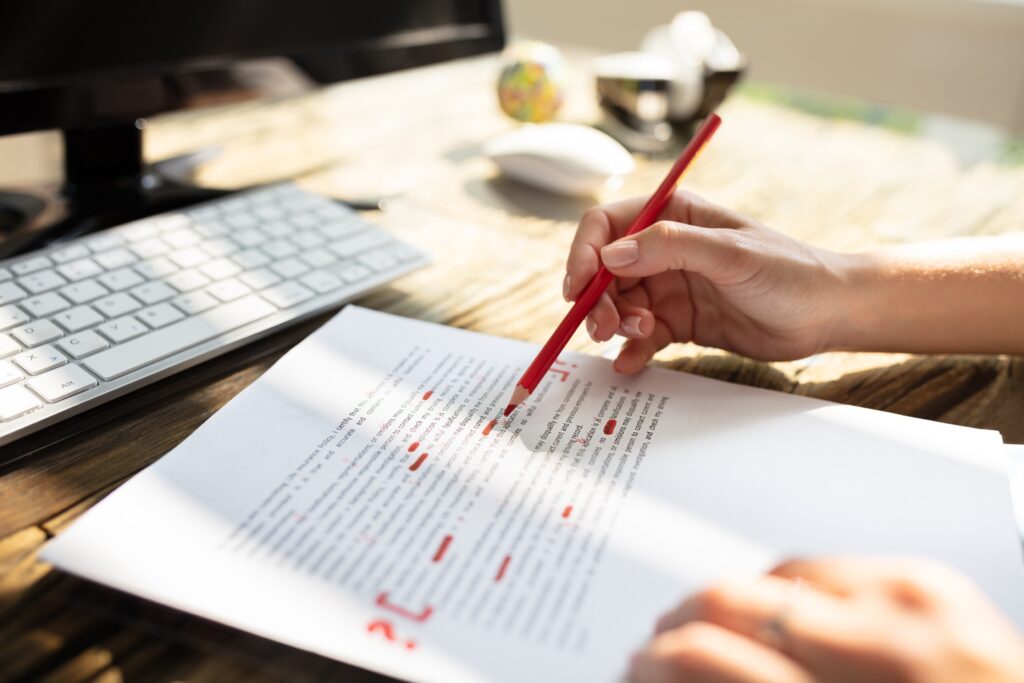 How to handle proofreading?
Double-check and send your team the final version of the content. If you don't write in your first language then hire an expert to proofread your content, see if it sounds natural, and check for any errors.
Grammarly
Hemingway App
ProWritingAid
Paano sukatin ang lead magnet effectiveness?
Ang sign-up rate ay ang bilang ng mga taong nag-subscribe kapalit ang inyong lead market na hinati ng angkop sa kabuuan ng bilang ng mga bisita sa page.
Ang metric na ito ay makatutulong sa inyong matukoy kung gaano kabuti ang performance ng inyong lead magnet, kaya lagi ninyong tingnan kung kailangan ninyong gumawa ng mga pagbabago.
Lead Form Completion Rate
Ito ang bilang ng mga tao na nakakumpleto ng lead magnet form ninyo at hinati sa kabuuan ng bilang ng bisita sa inyong page.
Ang Return on investment (ROI) ay ang halaga ng perang kinikita ninyo mula sa lead market na hinati sa halaga ng paggawa at promosyon nito, i-multiply sa 100 para sa percentage value nito.
Kung mas mataas ang inyong ROI (sa madaling salita, mas maraming uplift galing sa inyong kampanya) mas maganda. Kaya laging tutukan ang numerong ito.
Ito ang percentage ng mga lead na nag-download ng lead magnet niyo pagkatapos nilang mag-sign para rito.
Puwede ninyong gamitin ang metric na ito para tukuyin kung nagde-deliver ang inyong lead market sa mga pangako at kung ang mga tao ay nakikinabang sa kanilang sinalihan.
Ang percentage ng leads na nag-engage sa inyong lead magnet pagkatapos nilang i-download ito (i-share sa social media, nag-comment, at nagpadala ng email).
Ang metric na ito ay makatutulong sa inyong tukuyin kung ang mga tao ay nakikinabang sa sinalihan nila at kung gusto nila itong i-share nang paulit-ulit o hindi.
Ito ang percentage ng leads na nagbukas ng inyong lead email.
Makatutulong ito sa inyong tukuyin kung gaano kahusay makakuha ng atensiyon ang inyong subject line at kumbinsihin silang buksan ang email message.
Ang bilang ng mga taong nag-click sa link sa lead magnet email na hinati sa bilang ng mga taong nagbukas nito.
Kung mababa ang click-through rate, ibig sabihin ay hindi sila interesado sa inyong ino-offer. Ang resulta, baka kailangan ninyong pag-isipan ulit ang inyong lead magnet o kung paano ninyo ito dini-deliver.
Ito ang percentage ng leads na nag-unsubscribe mula sa future emails pagkatapos mag-sign up para sa inyong lead magnet.
Kung ang numerong ito ay mataas, ito ay senyales na kailangan ninyong gumawa ng ilang pagbabago sa inyong lead magnet (siguraduhin ninyong ang content ay nade-deliver ang pangako nito).
Ang quality ng leads na nakuha mula sa inyong lead magnet.
Ang metric na ito ay makatutulong sa inyong tukuyin kung ang leads na nakukuha ninyo ay mataas ang quality o hindi. Puwede ninyo itong i-track sa pamamagitan ng pagtingin sa conversion rate, signup rate, at engagement rate.
Ang average amount ng oras na kailangan para mag-convert ang lead pagkatapos mag-sign up sa lead magnet ninyo.
Ang bilang na ito ay nagpapakita kung gaano katagal bago pakinabangan ang sinalihan nila at kung interesado ba talaga o hindi ang leads sa inyong content.
Summary ng lead magnet checklist
Piliin ang target audience ninyo
Tukuyin ang inyong value proposition
Suriin ang kakailanganing resources at tools
Gumawa ng lead magnet outline
Gumawa ng nakakaakit na lead magnet
Gumawa ng landing page para sa inyong lead magnet
Format para sa email delivery o publication
Mag-test at sukatin ang mga resulta
I-promote ang inyong lead magnet
Ang checklist ng lead magnet creation
Gumawa ng lead magnet title
Kontrolin ang target na word count
Gumawa ng breaks
Magsama ng keywords
Maglagay ng internal links
I-set up ang format
Magdagdag ng mga imahe at videos
I-adjust ang voice at tone
Organisahin ang layout
Linawin ang CTA
Ayusin ang lead magnet para sa mobile users
Proofread
Lead magnet metrics
Sign-up Rate
Lead form completion rate
ROI
Download Rate
Engagement
Open Rate
Click-Through Rate
Unsubscribe Rate
Lead Quality
Oras sa Pag-convert
Lead

magnet checklist FAQs
How to create lead magnets your customers can't ignore?
There is no one-size-fits-all answer to this question, as the type of lead magnet you create will depend on your industry and what type of content your customers are most interested in. Make your lead magnets irresistible by ensuring that: The content is high quality and relevant to your target audience. The offer is enticing and relevant to your customers' needs. The CTA is clear and easy to follow. The design and layout of the lead magnet are appealing and easy to navigate.
How to create lead magnets that drive conversions?
The effectiveness of a lead magnet will vary depending on your target audience and what you're offering. However, there are some key components that all effective lead magnets share. This article has walked you through the necessary steps of creating a high-converting lead magnet and offered some tips on making sure it stands out from the competition.
How can lead magnets grow your business?
Once you've created a high-converting lead magnet, it's essential to drive traffic to it. One way to do this is by including a link in your email signature or on your website. You can also promote your lead magnet on social media and include a call to action in your posts. When someone signs up for your lead magnet, you need to follow up as soon as possible. You can also include a bonus incentive for those who sign up within the first 24 hours or week, for example, after you launch.
What makes an effective lead magnet?
Your lead magnet should provide value and be free of charge. It's vital that it includes clear calls to action and is easy to sign up for. Your lead magnet should also be relevant to your target audience and the topic of your blog. Last but not least, promote it heavily on social media and other channels in order to drive traffic to it.
How to create a lead magnet checklist template?
You don't have to do one because you can download our lead magnet checklist. It will guide you through all the steps required to create a lead magnet.
Do lead magnets work?
Yes, they are a great way to grow your email subscriber list and help you increase conversions.
What are your tips for creating a high-converting lead magnet?
Here are ours tips for creating a perfect lead magnet: Start with a firm offer. What's the one thing your audience wants most? Give it to them in exchange for their contact information. Keep it concise. No one wants to read a long, drawn-out lead magnet. Instead, get to the point and deliver value quickly. Make it visually appealing. People are drawn to things that look pretty, so ensure that your lead magnet is attractive and easy on the eyes. Use effective copywriting. Hook your readers with an attention-grabbing headline and keep them engaged with persuasive content. Test, test, test. Don't guess what works best, but track the performance of your lead magnet and optimize accordingly.
What are some examples of lead magnets?
A free, sample chapter from a bestselling book on a relevant topic. An infographic with the top X steps to achieving a certain goal (an educational lead magnet). A downloadable lead magnet such as a short simple checklist PDF that helps people make sure they're covering all their bases before beginning a given project (a cheatsheet lead magnet). A 30-day (for example) email course.
Mga kaakibat Na resources